Data Dump: Insider Advice from Experienced Software Professionals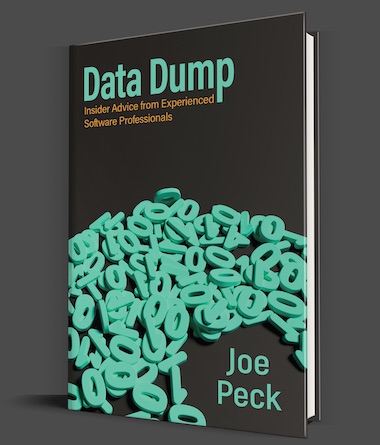 Who's this Book for?
People who are considering getting into (or have recently started) software engineering, but don't know where to begin, or what to expect.
What's in the Book?
Interviews with over 50 experienced coders, startup founders, and software managers, on subjects ranging from how to get into programming all the way to struggles they've faced in their software careers.
They also share things that they wish they'd known back when they first started in their software careers.
All their answers are consolidated and summarized by someone (me!) with over 15 years of software engineering experience.
Data Dump helps make a career in software development more accessible, feasible, and less daunting.
Free Samples 🤑
👀 Check out the table of contents (along with some free sample chapters) over here.
How Can I Buy It?
Guests of PeckYeah can save 25% on the eBook by using the code "peckyeah25" to buy the book here.
Have Some Feedback?
Thanks to everyone who took part in the interviews, and everyone who helped edit the book. It's finally done! If you have any questions or feedback about the book, please reach out by email or on Twitter.
Recent Posts
subscribe via RSS